What an absolute cracker of a boxing weekend we have in store this Halloween with two pound for pound stars in action and a potential fight of the year with Davis vs Santa Cruz. I'm not going to lie, I'm very excited and hopefully we get some competitive action with not too much controversy!
In this frightful weekend of action I'll give my thoughts on the three big fights taking place, along with my predictions and how to watch them.
Usyk vs Chisora
Starting off with Usyk (17-0) vs Chisora (32-9), I think we could get a fantastic clash between the two as they go head to head in London this weekend. The fight was originally due to take place back in May, but with the pandemic happening, it's unfortunate that there will be no crowd and atmosphere for both fighters.
There have been some brilliant laughs on the lead upto the fight with two sending each other social media messages back and forth. Especially some of Usyk's videos with him calling out "DEREK", you can't help but laugh.
Derek Chisora finally responds to Oleksandr Usyk's video messages…

[📽️ @DerekWarChisora & @Usykaa] pic.twitter.com/tJhphdu1da

— Michael Benson (@MichaelBensonn) September 16, 2020
The most important thing of course is that the fun and games stop come Saturday. Usyk has always looked to have a happy-go-lucky personality and it has seemed to rub off Chisora who we all know can be a very intense character at times! Maybe the fact that he is now top of the bill and on pay per view has made it more chilled out this time.
In terms of the actual fight itself, this will be Usyk's first real challenge against an established heavyweight, and it will be interesting to see how the Ukrainan will approach the fight. With Chisora, you never quite know what you are going to get with him, but since joining up with David Haye his performances have actually been quite good with a 5-1 record (just one loss to Dillian Whyte).
No doubt, Usyk will look to move around using his foot work and his jab to pressure and frustrate Chisora over the rounds. Much like Lomachenko, Usyk likes to use the opening rounds to download as much information as possible before he starts to put on his attacking combinations together. His fight against Bellew is a good example of this.
For Chisora, he can't let Usyk get comfortable from the very beginning, he's very hard to close down and get on the inside due to his footwork, so Chisora will have to find a way to close this distance on Usyk quickly or it could be a long frustrating night Derek!
Prediction
For me I see another convincing display by Usyk, with his brilliant footwork and pressure he will be too much for Chisora to handle. I can see him getting taken to deep rounds and frustrated by Ukrainian only to be left punished. TKO Usyk
Where to watch 
US and Canada – you can watch the fight on DAZN here
UK – you will be able to watch the fight on Sky Sports Box Office
If you want to read more about Usyk, check out my boxing style analysis of him here.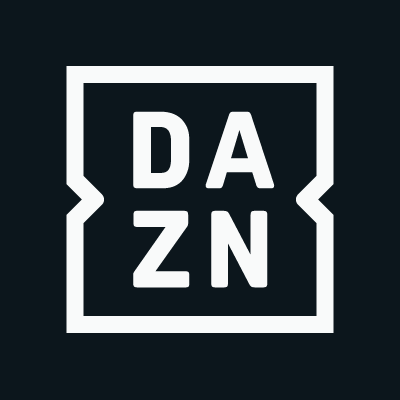 Inoue vs Moloney
This will be Naoya Inoue's (19-0) first fight under Top Rank and for the American audience to get a real glimpse of the pound for pound Japanese boxing star. He will be coming up against Jason Moloney (22-1), who is definitely no mug and is a pretty solid competitor for his American debut.
For Inoue, he will no doubt be looking for another knockout for his impressive record, but his last fight against Donaire has proved that he does have some vulnerabilities.For me it was probably Donaire's power that made him more cautious than we have seen before. He also suffered a nasty cut that may have not helped in that fight.
Regardless of that, you're only as good as your last fight and with so many fighters inactive this year, it's hard to say how he will turn out come Saturday night. For Moloney he had an impressive performance last time out Leonardo Baez on his Top Rank debut and could potentially prove a tougher task to defeat.
However, with Jason Moloney losing to Emmanuel Rodríguezin the World Boxing Super Series by split decision, while Inoue wiped him out within 2 rounds. It makes it a hard ask to see how the Australian can defeat the "Monster".
Prediction
I can't really see anything past an Inoue knock out, I feel Moloney could have success in opening rounds, but as soon as it gets mid to late rounds I can only see Inoue getting another convincing knockout this weekend. TKO Inoue.
Where to watch
US and Canada – you will be able to watch live on ESPN or ESPN+
UK and Europe – Make sure to check out on FITE.tv here
If you want to read more about Inoue check out my boxing style analysis of him here.
Davis vs Santa Cruz 
Now this is a fight I'm really excited to see what happens this weekend as Gervonta "Tank" Davis (23-0)  and Santa Cruz (37-1-1) hit it off for the WBA (regular) Lightweight title in Texas. This is probably a fight Mayweather promotions feel Davis can handle at this stage in his career, but also a bit of gamble to see how he does against world class opposition.
For Davis, we all know he has struggled to make weight in the past, but by fighting at lightweight now he shouldn't have this old problem anymore and if anything could make him even more dangerous going forward.
For Leo Santa Cruz, he's an intelligent fighter and he will be aware of Davis' power and counter punching. I can really see him frustrating David come Saturday by simply just getting behind his jab, very similar to what he did in his fight against Frampton in his second fight. However he is a volume and pressure fighter by heart and that could open him up to Davis.
The Mexican knows how to take top opponents into deep waters and it's whether this experience can help him again come Saturday night. If not, he could see himself get into a dog fight with "Tank", which in my opinion he cannot afford to do or it could be lights out.
Prediction
For me, I feel like Davis will just have enough in him to win come Saturday, his counter punching and infighting is very underrated and could see him catching Santa Cruz at times, even getting a couple of knockdowns. Despite that, I feel like it will go distant as the Mexican is extremely tough and can see him trying to get behind his jab for the majority of the night. It's just whether he can get Tank to respect him enough. SD Davis
Where to watch 
US and Canada – you can watch the fight on Showtime PPV
UK – you can watch the fight on Channel 5
---
Thanks for reading this fight preview and  enjoy watching boxing this weekend. No doubt we will have some interesting outfits worn for the ring walks! It is Halloween after all…
I'll leave you with pre fight documentary for Davis vs Santa Cruz below: