Struggling to think of a gifts for someone who loves boxing this Christmas? Not too worry! I've compiled a list of my top 20 boxing gift ideas which will help put a smashing smile on their faces this festive season. Check them out below:
( Check out my new 50 boxing gift ideas blog here for more options)
1. Signed Boxing Memorabilia
If your loved one is huge boxing fan they will no doubt have a favorite boxer (past or present) they will always go on about or admire. If so, a piece of boxing memorabilia from a current or past boxing great such as Muhammed Ali or Mike Tyson could be the perfect present this Christmas. Definitely a number 1 choice for boxing fans!
SportsMemorabilia.com have an incredible selection to choose from and definitely a good starting point – Find out more here.
If you don't know where to start, check out my top 10 memorabilia options here.
You can also check out Amazon selection here: Boxing Memorabilia
2. A Years Subscription to DAZN or FITE.tv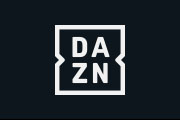 Streaming boxing from subscription services such as DAZN or FITE.tv are becoming the new way to watch the biggest fights in the sport. Buying a years subscription for a fight fan will put a massive smile on their face and give the something to enjoy all year round! If you are running out of time to get a physical product this could be a brilliant alternative gift!
Learn more about the subscription packages on DAZN here or FITE.tv here.
Why not read my review on DAZN to find out more.
3. Ultimate Boxing Encyclopedia
The Ultimate Encyclopedia of Boxing is the world's most comprehensive single-volume illustrated work of boxing reference.
Learn more on Amazon here: The Ultimate Encyclopedia of Boxing
4. Venum Boxing Gloves
Venum Boxing Gloves have to have some of the coolest glove designs and could make a fantastic gift for a loved one looking for a pair of new boxing gloves this Christmas.
Learn more on Amazon here (above glove): Venum Gladiator 3.0 Boxing Gloves
or
Check out my top 10 Venum boxing gloves here.
5. Adidas Box Hog Boxing Boots
Adidas Box Hog Boxing Boots – a great starting boxing boot for anyone about to start training in 2019. The boot comes in black with the famous Adidas brand stripes and you can generally choose between a tan or white rubber sole.
Learn more on Amazon here: Adidas Box Hog 2
or
Check out my top 7 Adidas boxing shoes options here.
6. Once There Were Giants Heavyweight
If your Dad grew up in the golden age of heavyweight boxing he might love to read more about it in this amazing book 'Once There Were Giants' written by Jerry Izenbergan International Boxing Hall of Fame sportswriter. The book is celebration and memorial to some of the greatest heavyweight fighters from 1962 to 1997.
Check out on Amazon here: Once There Were Giants: The Golden Age of Heavyweight Boxing
7. Rocky: Undisputed Collection (DVD or Blue Ray)
Now what boxing fan has never watched or loved watching the Rocky boxing films over the years. The Rocky Undisputed Collection has all six Rocky films, making it the perfect binge watch throughout the festive period.
Order today on Amazon here:Rocky: The Undisputed Collection [DVD or Blu-Ray]
8. RDX Free Punch Bag Kit
RDX have come up with an excellent heavy bag punch package combination which includes a 4ft-5ft heavy bag with 5 different design options to choose from. RDX have also thrown in bag gloves, hand wrap, skipping rope, grip strengthener and mini boging gloves. You could tick a few items off this Christmas list with this package.
Learn more on Amazon here: RDX Punch Bag Kit for Boxing Training
or
Check out my article on more home boxing equipment you could get your loved one.
9. Boxing Reflex Ball Kit
Reflex ball can make a really decent stocking gift and is the fantastic peice of equipment to help those wanting to improve their reactions and speed.
Order on Amazon today below:
(US only) – BattlePulse Boxing Reflex Ball Kit
(UK only) – Alliance Athletic Boxing Reflex Ball
10. Personalised Boxing Gloves Keyring
Personalised Boxing Gloves Design Keyring / Keychain – Engraved With Your Custom Text.
Order on Amazon today here (UK only): Personalised Boxing keyring
11. RDX Ego Boxing Gloves
RDX Ego Boxing Gloves are the perfect starting boxing glove for beginners, who have created a really good all round glove for beginners to go for! The glove comes in a range of colours including gold, red, green, blue and pink so you can pick whatever fits your fancy.
Check out on Amazon here: RDX Ego Boxing Gloves
12. Sparbar boxing bag
Help your loved one completely change up their training in 2020 by giving them this unique peice of boxing equipment which will help with their speed and reflexes.
Learn more on Amazon here: SPARBAR New 3.0 Classic Edition
or
Read my full review here on the Sparbar for more details.
13. Creed 1 & 2 (DVD or Blu Ray)
Creed 1 & 2 [Blu-ray or DVD] A follow up from the famous Rocky boxing franchise movies. If you want more Rocky action, this is brilliant addition to the series.
Order on Amazon today here: Creed or Creed II
14. Boxing Glove Cufflinks
If your Dad likes attending fancy events and dinners, why not get him this great affordable gift so he can show his interest in sport he loves with his very own boxing glove cuff links by Harvey Makin.
Learn more on Amazon here: (UK link) – Harvey Makin Boxing Glove Cufflinks, (US link) – Boxing Glove Cufflinks
15. Boxing Greats 2020 Calendar
Everyone needs a new calender at Christmas for the upcoming year, so why not get one with all the true boxing greats to enjoy throughout the year.
Check out on Amazon today here: Boxing Greats 2020 Square Wall Calendar
16. Four Kings: book
This Book looks into the careers of the 'Four Kings' – "Sugar" Ray Leonard, "Marvelous" Marvin Hagler, Thomas "Hit Man" Hearns, and Roberto Duran. These four fighters are considered as some of the greatest boxers of the 70s and early 80s and all time. Writer George Edward Kimball writes and impressive biography on how they dominated their era.
Learn more on Amazon here: Four Kings: Leonard, Hagler, Hearns, Duran and the Last Great Era of Boxing
17. Hykso Punch Trackers
If your loved one is constantly in the gym and always looking to improve in their training. The Hykso punch trackers may just be the best gadget you can get for them this Christmas. They help to "detect the number, the type, and the velocity of all your punches" while you train. Once you've finished your session you can view your stats on the specifically Hykso designed app to see your progress.
Learn more on Amazon here: Hykso Punch Tracking Wearable Sensors. (currently unavailable on Amazon.) Check out the alternatives below:
18. I Am Ali (DVD or Blu-Ray)
I Am Ali (International Version) [Blu-ray or DVD] Hear Muhammad Ali's personal "audio journals" as well as interviews and testimonials from his inner circle of family and friends are used to tell the legend's life story.
Check out on Amazon here: I AM ALI
19. FGHTR Workout Clothing
FGHTR are a really cool up and coming boxing/mma fight apparel company who have created some really cool training and lifestyle clothing. They also have some unique boxing equipment like reflex balls.
Make sure to use my discount code "BOXINGLIFE" for 10% OFF.
Learn more on their website here at fghtr.store
If FGHTR doesn't pick your fancy check out some other cool boxing workout gear here
20. Desktop Boxing kit
This desktop boxing kit will help knock out your stress – A fun little stocking present
Learn more on Amazon here (UK only): Desktop Boxing Kit
---
If this wasn't enough for you make sure to check out my other boxing reviews for further ideas here. Let me know in comments below which ideas you will go for this Christmas.
( Check out my new 50 boxing gift ideas blog here for more options)