Oleksandr Usyk is arguably p4p one of the best in boxing today due to his very clinical and fluid boxing style. Many of his opponents have struggled with this over his amateur and professional career.
Having become undisputed cruiserweight champion in 2018, the Ukrainian then moved up to heavyweight and became the unified heavyweight world champion in 2021.
In this post, I'll look at Usyk's background, accomplishments, and of course look at his effective and clinical boxing style.
You can watch my video version or continue reading below:
Who is Usyk?
Oleksandr Usyk is a Ukrainian boxer who was born in Simferopol, Crimean Oblast, and started boxing at the age of 15. Since turning to box in his mid-teens, Usyk amassed an incredible amateur record of 335-15. It's no wonder he has gone on to become one of the most talented boxers in the sport to date.
Starting his amateur career at Middleweight, as Usyk grew up in his body he slowly became a solid amateur Heavyweight. Most notably Usyk won gold medals at the world championships in 2011 and the London 2012 Olympics. Usyk had achieved pretty much all he could do in his amateur career which meant only one way forward, turning professional.
Usyk started his professional career in the cruiserweight division in 2013. From here he very comfortably got through his first 9 opponents, before getting his first world title shot against tough Polish WBO champion Głowacki. After a few title defenses, Usyk jumped at the chance of entering Season 1 of the World Boxing Super Series in the Cruiserweight tournament. All 4 world titles were up for grabs, which meant a perfect opportunity to become an undisputed champion.
All roads lead to Undisputed
The Ukrainian got through the tournament with relative ease defeating top world champions. This included the likes of Marco Huck, Mairis Briedis, and Murat Gassiev. He defeated Gassiev in convincing style in the final to become the first-ever four-belt undisputed cruiserweight champion. Something which had not been done since Evander Holyfield.
After this huge milestone, Usyk took Tony Bellew to defend his Cruiserweight titles one last time with a convincing 8th-round KO. He has now moved up to the Heavyweight division in 2019 having had his first taste against Chas Witherspoon.
It will be fascinating to see how the Ukrainian will get on against all the Goliaths of the division in Fury, Joshua, and Wilder. So far he has faced Anthony Joshua who came out victorious in a very convincing display to become a two-weight world champion.
Usyk's Accomplishments
Oleksandr Usyk has without a doubt won everything asked him so far. With his dominating amateur career and a very successful professional career to date.
Here are Usyk's titles to date:
Professional
WBO Cruiserweight Title
WBC Cruiserweight Title
IBF Cruiserweight Title
WBA (super) Cruiserweight Title
The Ring Magazine Cruiserweight Title
IBF Heavyweight Title
WBO Heavyweight Title
WBA Heavyweight Title
Muhammad Ali Trophy
Amateur
2006 – Silver at Plovdiv European Championships – middleweight
2008 – Gold at Liverpool European Championships – light-heavyweight
2008 – Silver at Moscow World Cup – heavyweight
2009 – Bronze at Milan World Championships – heavyweight
2011 – Gold at Baku World Championship – heavyweight
2012 – Gold at London Olympics – heavyweight
What is Usyk's Boxing Style
Usyk's boxing name is the 'The Cat', and it's no wonder he's called that after watching him due to his slickness, agility, and 'pawing' jab while in the ring.
Usyk has a very European boxing style, having trained in the Ukrainian boxing system. This usually entails a good jab that is constantly pawing or being thrown, a high guard defense, good 'in and out' footwork, and sharp single-shot counters.
Usyk of course has learned all these fundamentals extensively during his amateur career. Although fundamentally he doesn't look that exciting, he is in fact very dangerous and clinical. This also helps due to the fact he is a southpaw which causes most orthodox fighters problems.
Feet First
One of the first things that get overlooked by Usyk is his incredible footwork. This is one of the key factors in how controls his opponent in the ring. He will primarily use his feet to control and maintain the pace of the fight. While the main objective is to try to control himself in the center of the ring.
He will do this by using his jab (more about this below) to maintain distance from his opponent. While also pivoting around his opponents, which helps offset and keep them off balance reducing the pressure on himself. As mentioned above he will also like to keep near the center of the ring as much as possible. This helps Usyk avoid getting caught up in the corners or ropes.
Usyk will also usually step in and out of range before throwing a combination of punches to try to finish off his opponent if necessary.
The prime example to date of Usyk footwork was against Gassiev in the World Boxing Super Series Final. It is truly incredible to watch his footwork in this fight as Gassiev can't get close to him for 12 rounds. Check out this awesome tweet video by Lee Wylie below which demonstrate Usyk footwork. He also has former p4p start Andre Ward explaining the importance of training your feet.
Pawing Jab and Pressure
Very much like Lomachenko, Usyk uses his footwork and pawing jab moving in and out constantly with feints. This is to gauge how his opponent will react to his movements. The Ukrainian is very intelligent in how he does this as he will throw pawing jabs to simply apply more pressure on his competitor without using too much energy. This causes the opposition to rush their work throwing unnecessary punches to stop or counter the pressure.
However, due to the elite level of footwork and defense Usyk has, he is very much able to move out the way, block punches, or hit back with a brutal combination or power punch counter. If his opponent manages to get through this, Usyk once again keep applying that pressure with a jab with constant movement to tire them out! It truly is impressive!
Here is a brilliant example of this when Usyk faced Tony Bellew in 2017, applying constant pressure with his pawing and probing jab.
Combinations of Punching and Finishing
Usyk is, of course, a southpaw which would make you think his lead had is in fact the stronger of the two. In fact like many of the great fighters of the past he leads with his stronger hand. But thanks to his extensive amateur career he simply perfected the technique of using his weaker left hand.
If anything, I feel it gives him a huge advantage over many opponents he faces. They tend to put too much attention and focus on Usyk's jab. When the Ukrainian spots an opening this is when he will throw a straight left hand or hook while moving to catch his opponent completely off guard.
This, therefore, helps him to create devastating punches when he throws a combination with the left hand.
I highly recommend you watch haNZAgod highlight video below of Usyk's undisputed Cruiserweight journey. He shows this from winning Olympic Gold and turning professional to knocking out Tony Bellew.
High defense guard and slipping
Now primarily I would say it's Usyk footwork that actually helps him in most cases, but his high guard and constant slipping of punches play a huge part in his defense.
By using the high guard, he is able to draw unnecessary punches from his opponent. While he is also able to protect himself from getting hit cleanly, making him a much harder target.
The other aspect is his use of slipping punches, Usyk and most of the elite fighters will in fact do this. Obviously to move out of the way of punches, but most importantly be able to gauge the distance between himself and the opposition.
These subtle moves may seem like nothing to most people, but overall they make a huge impact on him not getting caught up on the inside or getting hit.
Final thoughts
I don't care who you are, but for me, Usyk is p4p in the top 5 boxers in the world at the moment. The fact he has gone through a very talented Cruiserweight division never being in any big trouble throughout tells it all in my opinion.
If you are someone who is looking to improve their footwork and apply pressure with the jab. He is a sublime example to follow. I highly recommend you watch his fight with Gassiev or Joshua to really see this in action beautifully.
In terms of his move up to the heavyweight division, it will be fascinating to see how he will get on against the other giants of the division. Time will tell, but somehow I can see him figuring out a way to dismantle most of them.
Usyk will be facing Anthony Joshua in their rematch on August 20th. You can watch the fight live on DAZN here.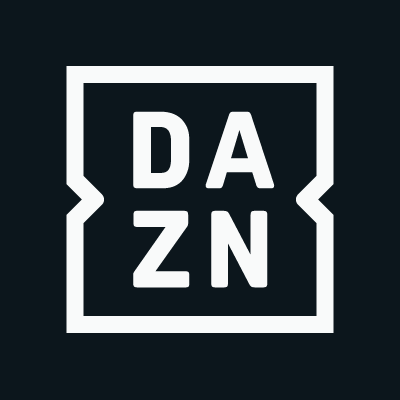 I'll leave you with the great video by IGLUboxing below which looks at how Usyk will cope with the big boys!
Thanks for reading!
---
Hope you enjoyed this boxing style review and make sure to let me know if there are any more boxer styles you would like me to feature in the comments below.
Check out my other boxer style analysis features here.