Billy Joe Saunders has to be one one of the most controversial boxers in today's sport. This is for some of the questionable things he has said and done outside the ring. However you can't deny Saunders fighting ability inside the ring. 
In this analysis article, I will go over Billy Joe Saunders boxing background, accomplishments and of course his tricky southpaw boxing style. 
Who is Billy Joe Saunders? 
Saunders is originally from Cheshunt and grew up in a travelling community in Hertfordshire England. Fighting was always in his blood as his great-grandfather was of the most famous bare-knuckle boxers in his community. 
He started boxing at a very young age as he fought for Cheshunt Amateur Boxing Club. Here he would go on to have a very successful amateur career, winning multiple titles at Welterweight. This Included a gold medal at the 2007 Commonwealth Championships. Here he would be selected for the GB Beijing Olympic team, however was suspended for inappropriate behaviour outside the ring. 
Saunders' next move was to turn professional in 2008 and would go on to have a successful domestic career initially. Winning Commonwealth and British titles, while defending these belts multiple times. 
The Englishman then got his opportunity for a world title against Andy Lee for the WBO belt where he won by majority decision. Since then, Saunders has really suffered from inactivity and lack of fighting consistency which has not helped him develop and get the big fights he has chased. 
Saunders in 2018 lost his WBO middleweight title due to a failed drug test and moved up to compete at super middleweight which he has defended to date.
He recently earned the opportunity for a huge fight against pound for pound star Canelo Alvarez in 2021. However, ended in TKO defeat to Mexican, but did cause hims some problem throughout.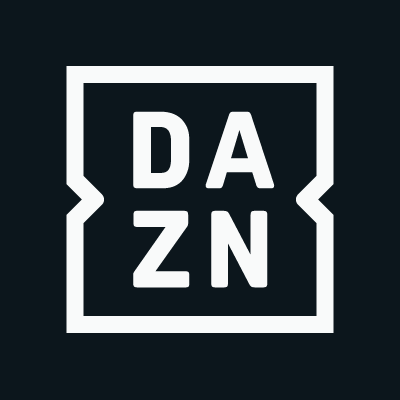 Billy Joe Saunders Accomplishments 
Professional 
WBO Super-middleweight title 
WBO Middleweight title 
Commonwealth Middleweight title 
British Middleweight title 
Amateur 
2007 – Gold at Warsaw EU Junior Championships
2007 – Gold at Liverpool Commonwealth Games
2008 – Gold at Cetniewo EU Championships 
2008 – Gold at Strandzha Cup
Saunders Boxing Style 
Billy Joe Saunders has one slickest boxing style you can watch. He combines a counter punching & boxer puncher style together. While being a southpaw too, most opposition struggle against him, unable to strike cleanly or apply too much pressure and get punished. This is due to his ability to counter punch effectively and constantly keep moving. 
Saunders also has the ability to fight on inside and apply pressure when he has too. He tries to make it as uncomfortable for his opponent as soon as he sees them on the back foot or hurt. 
I will go onto the individual aspects which makes him one of the most talented fighters out there in the sport.
Slick Southpaw 
First and foremost one the most noticeably things about Billy Joe is that he is southpaw. This in turn has caused havoc for orthodox fighters he has faced over the years. 
Saunders' fighting style reminds me very much of 'Sweet Pea' Pernell Whitaker, who was also a southpaw. He would like to box his way around the ring quite often using footwork and and elusive head and body movement to set up counter punches. 
This being the case makes Saunders a very difficult opponent for anyone trying to close him down. Saunders will not stick in the same place at any one time and will usually use his jab to get him out of trouble. Jab and move is the name of his game. 
Footwork and Defence 
A big part of Billy Joe's game is his incredible footwork and defensive skill set. He will tend to constantly move around never stay in the same place for an opponent to set himself. 
If they do manage to get up close, Saunders has tremendous head movement where he is usually able to slip or roll under punches thrown at him. Once thrown, Billy Joe is on the move again throwing his jab which offsets the rhythm and timing of his opposition. 
I've always found the come forward aggressive fighters have struggled against Saunders. This is because he is so elusive when up close and his ring generalship is very underrated. 
In terms of his footwork he never usually plants his feet unless his opponent is hurt or getting tired. He will constantly be circling to the right especially against orthodox fighters using his intelligent lateral movement and rhythm. Once his opponent over commitments or gets frustrated, he usually looks to counterpunch them from a different angle. 
Counter punching 
As just mentioned, Saunders has more of a counter puncher boxing style. Here is when Saunders' movement usually leads to his opponents getting clipped by him, after they have to chase him down due to his constant movement, circling and lateral movement. 
Due to this, the come forward aggressive natured boxing styles tend work in his favour as he very much has the ability to punch opponents that try to hunt him down or get careless. 
One of the best examples of this is probably defining performance against David Lemieux. Saunders outboxed the Canadian the whole way through the fight through intelligent movement and counter punching when Lemieux over committed (which he did a lot). Check out the highlights below to see this amazing performance in action.  
Combination punching 
Now as much as Saunders counter punching and defensive skills set get highlighted. One of the most underrated parts of his game is his combination punching. 
If Saunders ever sees opportunity, such as his opponent being hurt. He is tremendous at throwing a barrage of punches from different angles that have troubled a lot of competitors over his career. 
This without a doubt gains a lot of respect from his opponents to be more careful as he clearly does have enough power to keep them weary of over committing. This is in turn similar to how Mayweather Jr was in the tail end of career, not enough power to knock them out, but enough to earn respect.
Check out some great footage of Saunders throwing combinations over the years. I noticed he like to occupy the guard usually with 1-2s, then followed up with hooks and uppercuts that can be pretty damaging.
Fighting on the inside 
Another aspect of Billy's game is his ability to fight on the inside when he has to. Now whether he is doing this to give himself a break or to apply pressure on his opponent he can fight up close. 
Personally I think this is part of his more combative nature, I noticed this was something he did a lot in his early career and his most recent fight against Martin Murray which he looked quite comfortable fighting this way when he had too.
It will be interesting to see if he applies these tactics going forward, as he does have the ability to do so.
Final thoughts 
Billy Joe Saunders is without a doubt one of the most talented boxers to come out the UK in the most recent years. His slick southpaw style is something any up and coming boxer can learn from and appreciate. Especially if you are a counter punching southpaw that is looking to improve your defensive skill set. 
It's a shame he hasn't been able to find consistency since winning his first world title. I do believe that has caused a detrimental effect to Saunders boxing career to date. However, we have seen multiple times when he gets the opportunity to step up he usually performs! 
Why not read about Canelo's boxing style here or check out my other boxing style analysis articles. 
Watch my pre fight trailer below for Canelo vs Saunders further below.
Thanks for reading!