The great thing about the internet is that you can learn almost anything online nowadays. In terms of learning boxing skills, fitness and technique online, this could never be easier.
Now before I get onto the top online courses I just want to make it clear that I always recommend you try go to an actual boxing gym if you want to learn how to box.
Online courses are great at helping to develop your skills , gaining new ideas and understanding of the sport of boxing. However, it simply can't help you become the greatest boxer in the world.
You will only really improve these raw skill sets properly in the boxing gym as you will require feedback from a coach at some point or you will pick up bad habits. Saying all that online courses are great if you don't know where to start before you head down to the gym or you want to try something different.
Have a look below on who I think will benefit and for those who won't. Or go straight down to my list of best online boxing courses by clicking here.
Who Are Online Boxing Courses Best For?
Before I get onto the best online boxing courses, I want to identify who will actually benefit from these courses and if they personally worth it for you.
Who Should Go For It?
Complete beginners, and those nervous to start
By taking part in an online boxing course you will be able to learn the fundamentals of the sport and know what is required to be a success at boxing. Once you feel comfortable and more confident, head down to the boxing gym and start to get coached hands on for feedback so you can continue improving.
If you are someone who is a bit nervous to walk into the gym and just want that extra confidence, an online boxing course could be the perfect opportunity for you to take action to make the first step into boxing.
People who live far away from a boxing gym
Unfortunately boxing gyms are not dotted around on every corner of every street, as some people don't have the pleasure of being up close to a boxing gym or coach.
If you live too far away, an online boxing course is a great way to keep up your skills and gain confidence from a regular gym or home gym.
Those wanting to coach boxing
If you are an inspiring coach, purchasing a couple of online courses will also help you be able to gain further knowledge on what types of things you should learn to teach.
A lot of these courses are run by top boxing coaches and you might just be able to take a few pointers from them in to your own coaching.
People looking to get fit
Some people may not be too interested in being the best boxer in world and are just looking to get fit through boxing training. Online boxing course lessons may be the perfect solution for you, especially if you workout from home!
Boxers looking to add something different to their training
Sometimes things can get stale in the gym and you may want to try something different with your training. I have left a couple of courses below which might pick your fancy to help develop you to the next level.
Who should avoid?
Someone close to a boxing gym
Some people have the great privilege of being close to a boxing gym. So get off your backside and head down there and start learning craft of the sport!
Those aspiring to be a world-class fighter
If you are a complete beginner, its a good start to do an online boxing course. But nothing beats heading down to the boxing gym itself and learning about the sport in there. That's where you will become a champion, not in the comfort of your home.
People that look for constant feedback
The bad bit about online boxing courses is you won't get the feedback from your online course. If you are to head down to the gym you should get the support there from other boxers and coaches.
You can also pick up bad habits, if you don't have someone coaching and letting you know what you are doing wrong. It might worth filming yourself and comparing with the online coach to see if you can spot anything. You could even post on the amateur boxing forum on Reddit which gives some good feedback in most cases.
Those who have boxed for years
Is there any point getting an online course? Unless one of the reasons further above may apply.
You may just want to try something new, hear a different opinion or have been out of boxing for a long time and need some motivation to get back into it.
Best Online Boxing Courses
How to Box 10 Days
"How to Box in 10 Days" is an accelerated boxing online course for beginners created by Expert Boxing's Johnny. It is one of the most popular boxing course online and if you don't know where to start it is the perfect option.
Here's what you will learn:
Learn techniques used by boxing champions!
Develop knockout punching power!
Outbox opponents with slick defense and footwork!
Win fights with superior skills and conditioning!
IMPROVE YOUR BOXING SKILLS FAST!
Here is what you get:
300-page eBook — Johnny has broken down boxing training into 10 days of step-by-step instructions, with detailed explanations and over 300 hi-res pictures. Here you will discover the techniques and training methods used by professional boxers! He also included very useful section on over 200 common mistakes made by beginners in boxers.
32-page workbook — workout routine and checklists to monitor your progress daily. These are great for review, since you can skim them quickly to reinforce the skills you need most.
1 hour & 40 minutes of instructional video — HD quality footage of boxing demonstration. See exactly how boxers throw, defend, and counter punches inside the ring. Learn how to use boxing equipment to hone your fighting technique.
Learn more here about the 'How to Box in 10 Days' course on Expert Boxing's website here.
Or read my full in depth review here.
Check out footage from the course below:
Advanced Boxing Workshop
The "Advanced Boxing Workshop" is best for those that have completed the above course by Expert Boxing or those at an intermediate to advanced level looking to learn more from the sport. This is 2 hours of Johnny's live boxing workshop where you will focus on three key area of balance, footwork and punching power.
Here is what you will learn:
1st hour improve you overall balance and footwork
2nd hour helps to improve your overall punching power technique
Here is what you will get:
120 minutes of instructional video — raw recorded footage from my live boxing clinic demonstrating and explaining advanced fighting techniques on balance, footwork, and punching power!
BONUS CONTENT — Johnny has included another 3 hours of footage from my recent workshop JUNE 2013. See 30% new content, new camera angles and higher quality video!
Learn more here about the 'Advanced Boxing Workshop' course on Expert Boxing's website here.
Check out footage from the course below:
FightCamp
The FightCamp Experience is a new workout subscription that brings authentic, trainer-led boxing workouts to any home. This is definitely targeted for those looking for an intense active workouts from the comfort of your own home and also beginners
Thousands of people are loving this interactive, intense and empowering Workouts, led by six experienced trainers who range from a Pro Female MMA Fighter to a former U.S. National Boxing Team member.
FightCamp have included two paths – If you have little-to-no boxing experience, they have designed a beginner's path "Prospect Path" which Is an 8-12 week program. While they have recently created a "Contender Path" for those that have intermediate/advanced boxing skills or completed other path.
Here is what you will learn in the prospect path:
Learn the stance
Punch form and combos
Build technique – slips, rolls stepping
Increase overall fitness
There is choice of three packages for FightCamp which can come in – Connect, Personal and Tribe. Here is what you will get for their most popular package 'FightCamp Personal':
Punch trackers
Free Standing bag
Heavy workout mat
Premium Boxing Gloves
Quick Wraps
Free Shipping
You can read my full review on FightCamp here or why not check out yourself on the FightCamp website here.
Check out footage from FightCamp below:
Phil Daru's Heavy Hitter Program
The Heavy Hitter Program is being regarded as one of the best boxing Strength and Conditioning programs in the business. The program was created by world-class coach Phil Daru who has put together is truly unique program to take your strength and conditioning to the next level as your prepare for a fight. Even if you are a coach this is a very worthwhile program to consider so you can train your fighters with these brilliant exercises to improve their overall performance and take them a step further in performance.
Here is what you will learn:
Boxing Specific Exercises
Compound Exercises
Covers all your condition requirements
Core stability and correctiveness exercises
Here is what you will get:
Full-Access to the best strength and conditioning boxing program
Hours of coaching and live demonstration from a world-class coach in Phil Daru
Full strength and conditioning schedule for up to 8 weeks
60 Day Money Back Guarantee
You can read my full review on the Heavy Hitter Program here or why not check out yourself on Phil's website here: www.heavyhitterboxing.com
Check out some great footage from the Heavy Hitter program below:
Boxing Mastery: Learn from a Trainer of Champions
Over the last ten years more than one million people have viewed and learned from Kerry Pharr's online boxing training videos. Men and women, young and old, can learn self defense and how to box with this simple step by step, boxing training.
If you want to learn how to box, get in the best shape of your life, lose weight or turn your body into a lean, mean, fighting machine – then 'Boxing Mastery' course may just be right for you.
Here is some of the things you will learn:
how to guard your body
the proper boxer's stance
how to correctly throw punches
how to fight from the orthodox and southpaw boxing stances
Many more boxing techniques
Here is what you will get
Access on mobile and TV
Certificate of Completion
2 hours on-demand video
Full lifetime access
30 Day Money Back Guarantee
Learn more about the 'Boxing Mastery' program on Udemy here.
Check out footage from the course below:
Boxing Masterclass – Boxing Foundation
My Boxing Masterclass course is the easiest one of the quickest and easiest ways to learn to box online. Here you will benefit from 34 years of real boxing experience without leaving the comfort of your own home.
The course is created by former World Champion Boxer Cornelius Carr. He will teach you everything you need to know in this easy-to-follow boxing basics course. If you want to get the upper hand in the ring, this is an ideal way to get started.
Here is what you will learn:
Learn to recognize and use over 10 different boxing punches.
Stand confidently in your boxing stance & use your guard.
Avoid incoming punches using blocks, parries and slips.
Practice boxing drills and real in-fight skills & combinations.
Learn all the basics of boxing, plus some intermediate level boxing skills and drills.
Many more skill and techniques
Here is what you will get:
3.5 hours on-demand video
Full lifetime access
Access on mobile and TV
Certificate of Completion
Learn more about the 'Boxing Masterclass' program on Udemy here.
Check out footage from the course below:
Final Thoughts
As I said further above, online boxing courses are mainly best for beginners or those that don't have access to a gym. But no matter what level you are, everyone can take and learn something from the above courses.
If I had to recommend from the above, I would probably have to go with Expert Boxing's – How to Box in 10 Days, FightCamp or Boxing Masterclass.
---
Make sure to let us know in the comments below which Online Boxing Course you are interested in taking up.
If these programs don't pick your fancy why not check out some other fitness program reviews here.
Or look out more boxing training advice by visiting the link here.
Thanks for reading!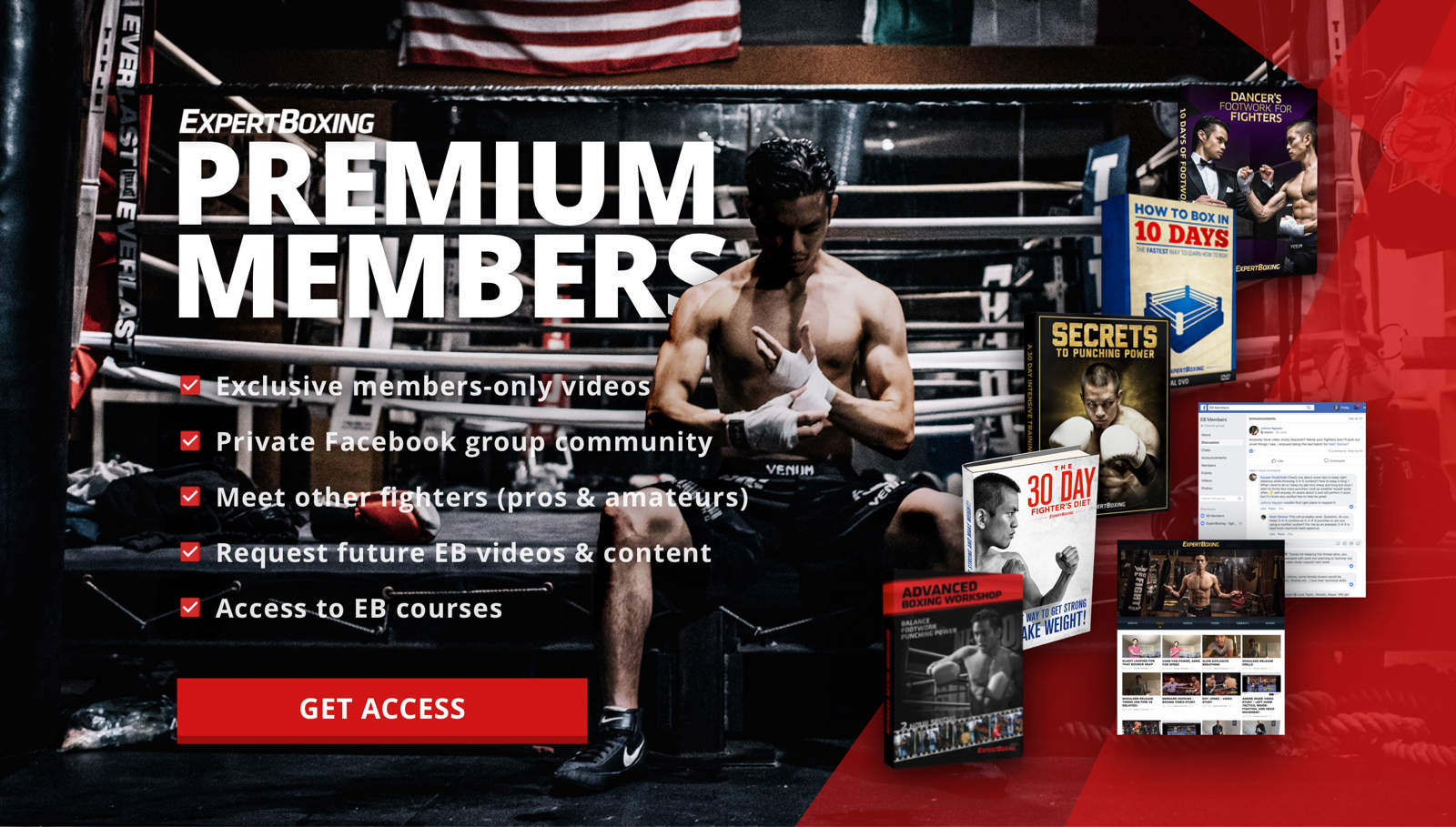 Recent Posts
link to How To Train Like Gennady Golovkin
Gennady Gennadyevich Golovkin (aka GGG) has to be considered of the most devastating modern middleweights. He has proved his talent time and time again with his tremendous punching power knocking...
link to Canelo Vs Golovkin 3 | Fight Preview
On September 17th we are due one of the most anticipated fights of the year and a hopeful conclusion to the Canelo vs Golovkin saga in a trilogy-defining fight.   After 24 rounds we will...